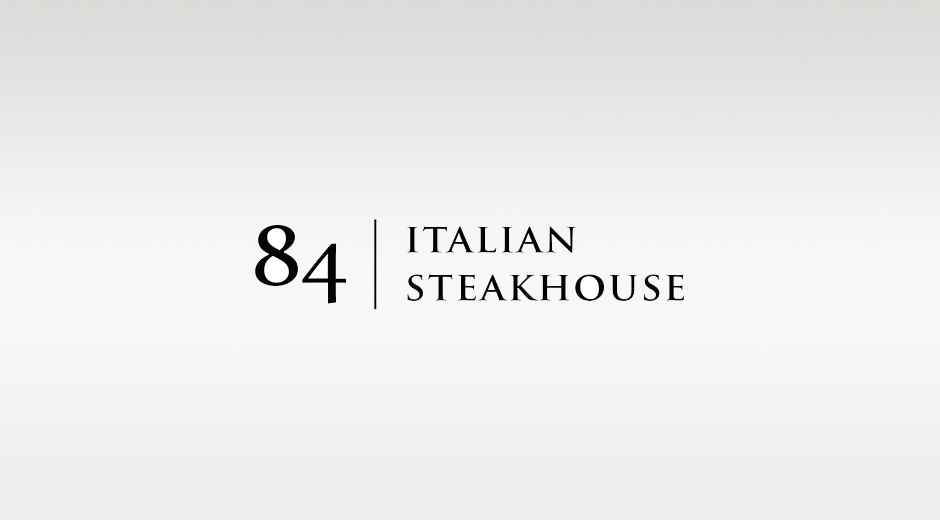 Executive Chef Ryan Shearer and restauranteur Monte Jones have teamed up to bring Tuscan inspired Italian cuisine to downtown Fargo.  Earlier this year the Radisson Blu completed an extensive renovation of their guest rooms and hotel spaces and will soon open equally impressive restaurant and lounge concepts.
Anyone that has been welcomed by Monte in the past will certainly look forward to that level of personal, inspired service once again.  "From the moment you arrive and throughout the entire dining experience, you will feel like the most important members of our 84 Italian family.  That's our promise to you and simply the kind of people we are." said Monte.  Those that know him from his restaurant days in NYC, Silver Moon and Monte's Downtown will certainly agree.
Chef Ryan and his team have put together a menu where the steaks take center stage and are complimented by a gourmet assortment of Italian cuisine and seafood, alongside an expertly curated wine list.  "Through my time at Mezzaluna and The HoDo, I know what people in Fargo want and I know what is missing from the downtown dining scene.  I couldn't be more excited to deliver some incredible food and create unforgettable experiences." says Shearer.
"Alex, our sommelier, has done a fantastic job of selecting wines that enhance every meal.  The new climate-controlled wine rooms set that tone as you arrive while the interior design creates intimate spaces for couples as well as larger groups." said Steve Martodam, President of Brandt Hospitality Group, that owns and operates the Radisson Blu.  He also highlighted their wine preservation system, allowing for a larger selection of wine by the glass.  "Everything we do at BHG is about impressing guests with our brand of hospitality, and this team is certainly impressive." said Martodam.
84 Italian Steakhouse will be open Mon-Wed 6pm-11pm, Thu-Sat 4pm-12pm, Sun 3pm-10pm.  Anticipated opening is late September.
Breakfast and lunch will continue to be served daily in the adjacent BLU BAR.
The 84 Italian Steakhouse Story
The Radisson Blu building has been a fixture in the Fargo skyline since 1984.  Since that time, we have continuously evolved to meet the needs of our community and our guests.  Today, we pay homage to that history, and our journey, with the 84 Italian Steakhouse.
Visit www.84italian.com for more information.