This Is Who We Are
Brandt Hospitality Group is comprised of hospitality industry leaders, many of which have worked together for over 25 years, developing, acquiring and operating hotels.
Today we work together under a new flag with a similar purpose. 'Driving Growth Through Inspired Service'
We are growing our business, growing our people and growing our relationships with our guests, clients and franchise partners.
The best leaders in operations, talent management, sales and revenue strategy have come together at our support office in Fargo, ND. Their collaboration and teamwork drive Brandt culture across our portfolio.
18
Properties Currently Operating
8
Properties Currently In Development
13
Operating in 13 States Across the Country
12
Brands Managed In Our Portfolio
2200
Rooms Across Our Hotels
Brandt Hospitality Group Core Values
At BHG we place a high value on growth, and we understand that the best way to grow our business is to grow our people. The performance review process is about recognizing your job-related successes, service to our guests and one another, and identifying opportunities for improvement that will aid in growth. There are both essential job functions that need to be met, and interpersonal skills that impact how employees carry themselves, support their teammates, and serve our guests. While many factors are essential to build a successful team, we believe that who you are is the driving force behind the collective impact BHG will ultimately have, and alignment with our core values is what will drive your growth.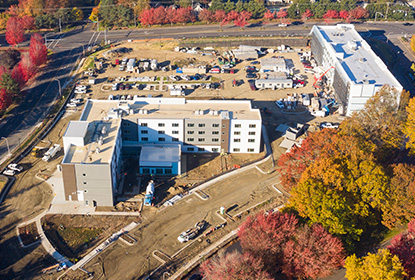 As hotel operators, our purpose is to deliver results for our owners, our partners and our guests. The day-to-day and long-term operations of our company are focused on this basis and drive our thinking.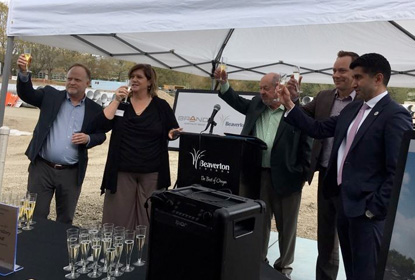 Growing Our Relationships
BHG pursues relationships on a large scale as well as at the personal level – with our nation-wide partners and in our local communities. With these relationships we spread our message and grow our company.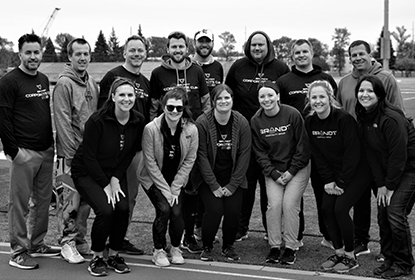 BHG rewards our employees in multiple ways – not only with monetary opportunities but with quality of life improvements as well as workplace advancements – creating a caring culture that attracts top talent.
We're Hiring! Join the BHG Team!
With a culture of constant improvement, Brandt Hospitality Group is working to grow our business by growing our people. Our corporate office is headquartered in Fargo, North Dakota, and supports the construction and management of our hotels. BHG currently manages 17 hotels, both newly constructed and acquired, with 2 more hotels opening in 2022.
We are building hotels from Oregon to Maine and can offer a wide range of opportunities at every level of the hotel business. There will never be a better time to join an inspired, growing company than right now.
Click Here to Apply Online
BHG is Building, Acquiring and Operating Hotels Coast to Coast