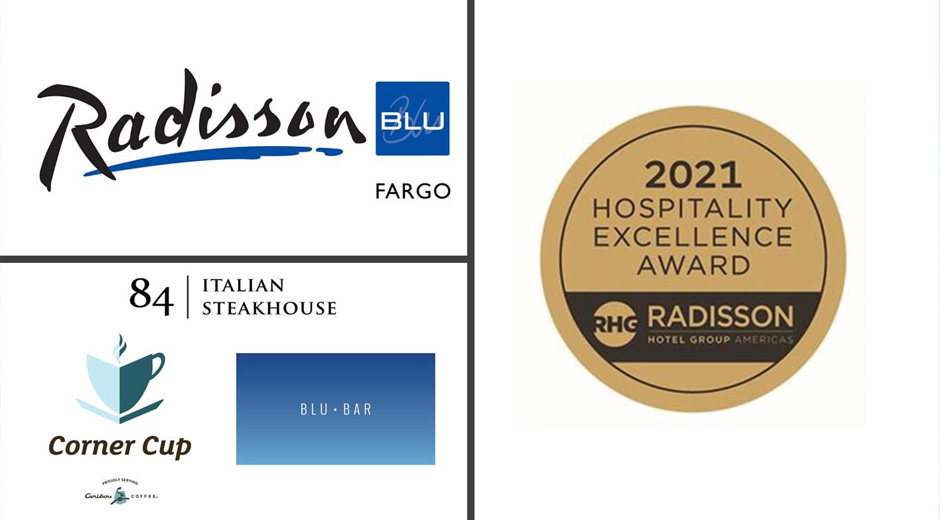 Congratulations to the Radisson Blu Fargo for achieving the brand's Hospitality Excellence Award for 2021!
At BHG, we believe that growth is driven through Inspired Service, and the Fargo Blu team continues to deliver on that core value. In a time where we needed to balance guest expectations with the completion of hotel renovations and the launch of 84 Italian Steakhouse, to have delivered on best-in-class guest scores and online reputation is a fantastic achievement.
With those projects behind us, and the recent launch of the Corner Cup with Caribou Coffee drinks, it only gets better from here.
Here is to growing our people and growing our business through 2022 and into the future!