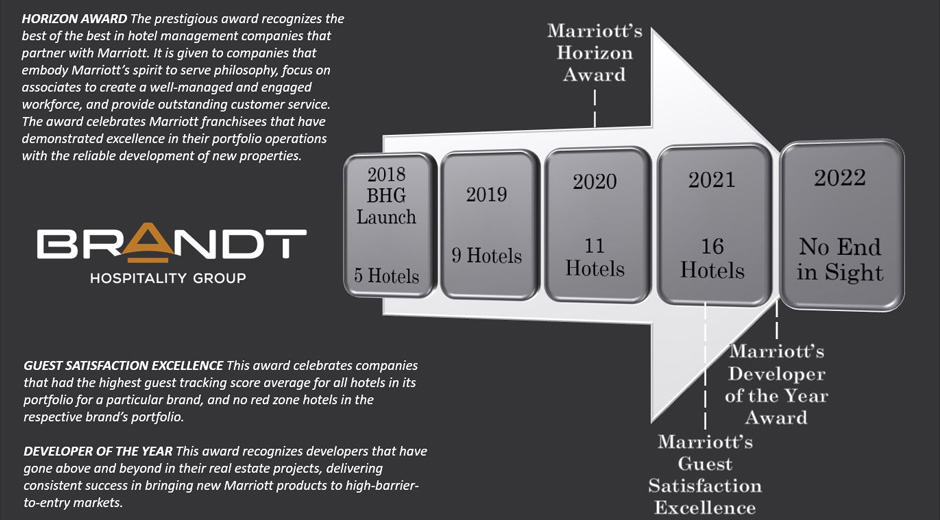 One franchise partner that continues to recognize our efforts is Marriott.
Along our journey, Marriott first recognized our team with their 2020 Horizon Award.  This award goes to companies that Marriott wants to continue to grow with. Marriott was sending a message that they like who we are, and they like what we do.
For 2021, Brandt Hospitality Group is being recognized again, this time with Marriott's Guest Satisfaction Excellence Award and their Developer of the Year Award.
The hard work of the BHG Team continues to deliver on every level!
Here's to a great 2022!