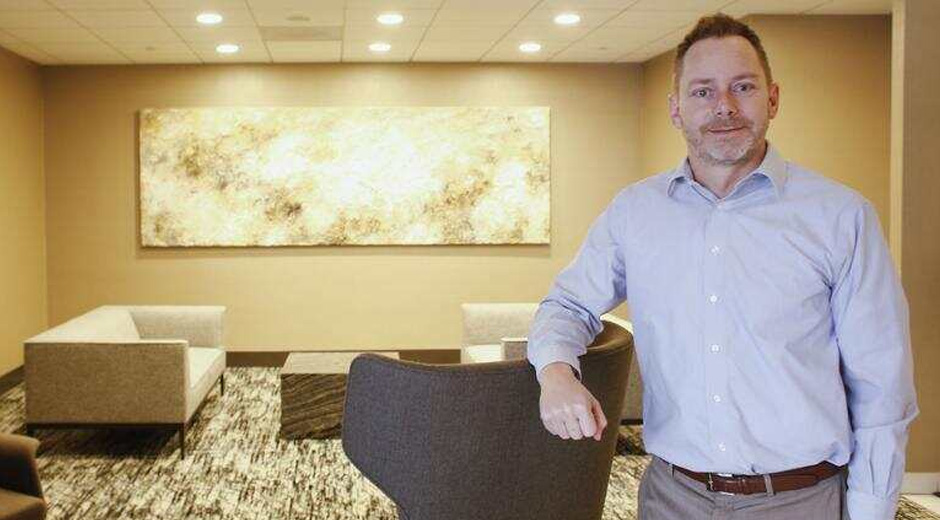 The following article appears on Inforum.com. Click here to view the original article.
FARGO – The Radisson hotel opened in 1985, but it doesn't look much like 1985 anymore.
Transformation of the downtown landmark into the "upper upscale" Radisson Blu Fargo is all but complete.
"We had to turn it into something better," said Steve Martodam, CEO of Brandt Hospitality Group. "It's a Radisson Blu. It's a new experience."
Work to upgrade 201 5th St. N. started last summer and was largely completed in late January, the Radisson Hotel Group recently announced.
About $6 million has been poured into fully remodeling the hotel's 151 guest rooms and upgrading the halls and other common areas, including 5,000 square feet of event space spread out across seven different rooms, Martodam said Thursday, Feb. 18. The price tag doesn't include infrastructure work, he said.
"I think it's great. Our whole plan was upper upscale. We didn't have upper upscale in Fargo," Martodam said. "We do it all in a way so that guests see exceptional value. I think we've done a great job on it."
The hotel's guest rooms were taken down to the studs and rebuilt in a modern European design.
The hallways are lighter and brighter and guests now enter rooms that are airy spaces, with herringbone-patterned wood on the floors and contemporary furniture. Art depicting Fargo and Red River Valley scenes graces the walls – and even the shower surrounds. It's all designed to make guests feel like "they're in the community and activate them into the community," said Martodam during Thursday, Feb. 18, tour.
"We've done a lot for the building that just needed to be done," Martodam said.
The hotel's fitness center was doubled in size and is now a complete gym, with spinning bikes, treadmills, cross-trainers, a weight training machine and free weights, and a separate area for resistance bands and exercise balls. Natural light and another large mural help boost the mood.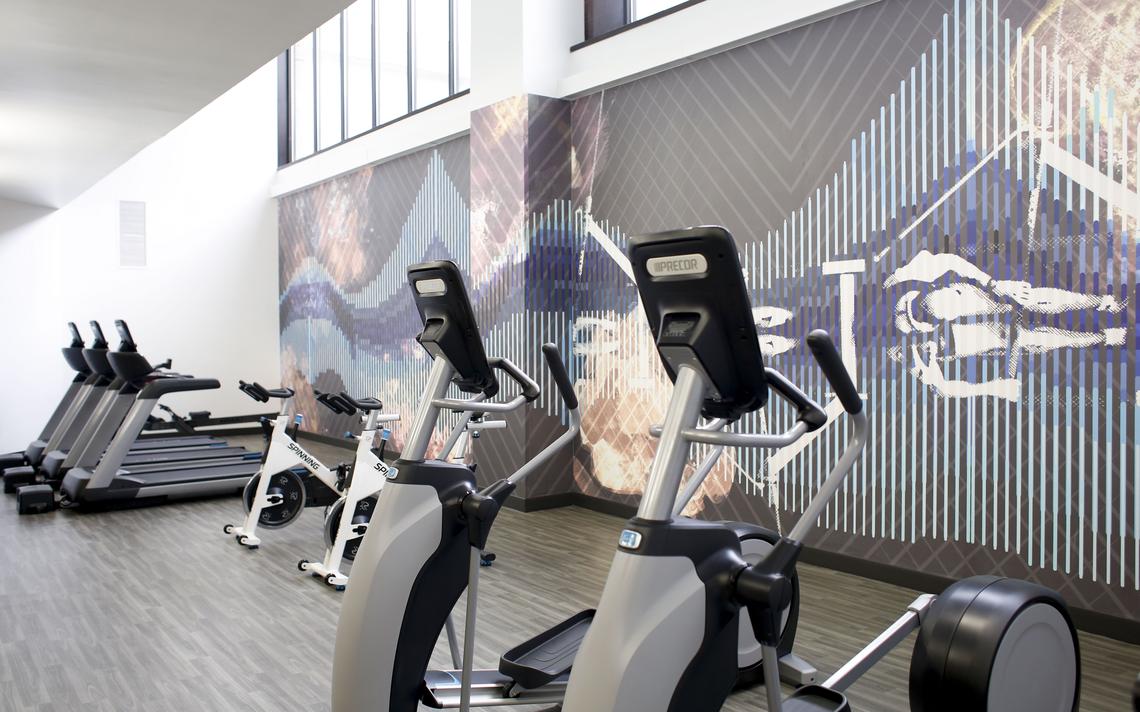 "If you're into fitness, and you're staying in Fargo, I would challenge you to find a nicer fitness facility," Martodam said. "It's all here."
A lot of work has been done that's not readily seen and there's more to come, Martodam said. The hotel's wifi network is much more robust and coming is another $1 million in work to modernize the hotel's elevators to make them speedier and more efficient.
Getting the Radisson upgraded to Radisson Blu was important to remaining a local hospitality leader, particularly with competition on the horizon downtown, Martodam said. A 125-room luxury hotel, the Jasper Hotel, is planned to open later this year in the nearby RDO Building.
Martodam said that a big plus for Radisson Blu is that travelers gather points from their stays that can be used at Radisson hotels around the world.
Brandt Hospitality has 11 hotels open now, but will have 14 online by mid-year, Martodam said.
Other Brandt group properties in Fargo include Courtyard by Marriott, Holiday Inn, and two Holiday Inn Express locations (West Acres and Sanford Medical Center).
Brandt properties elsewhere include the Holiday Inn & Suites Atlanta Airport North, Home2 Suites by Hilton Sioux Falls (S.D.), and Fairfield Inn & Suites Sioux Falls Airport; Fairfield Inn & Suites Appleton (Wisc.); Residence Inn Lincoln (R.I.); and Staybridge Suites Denver North – Thorndon (Colo.).
Martodam said the Radisson Blu Fargo's business is picking up as the pandemic eases and travel increases
"We're quite busy, which is good," he said, adding that things will get even better as the economy begins to improve. "We feel pretty optimistic that it will turn around."
Radisson Blu is part of Radisson Hotel Group, which also includes Radisson Collection, Radisson, Radisson RED, Park Plaza, Park Inn by Radisson and Country Inn & Suites by Radisson, brought together under one commercial umbrella brand Radisson Hotels.
"Being able to open yet another Radisson Blu hotel amid the turbulence our industry has experienced over the past year is a testament to the brand and the people behind it," said Aly El-Bassuni, chief operating officer, Americas, Radisson Hotel Group.